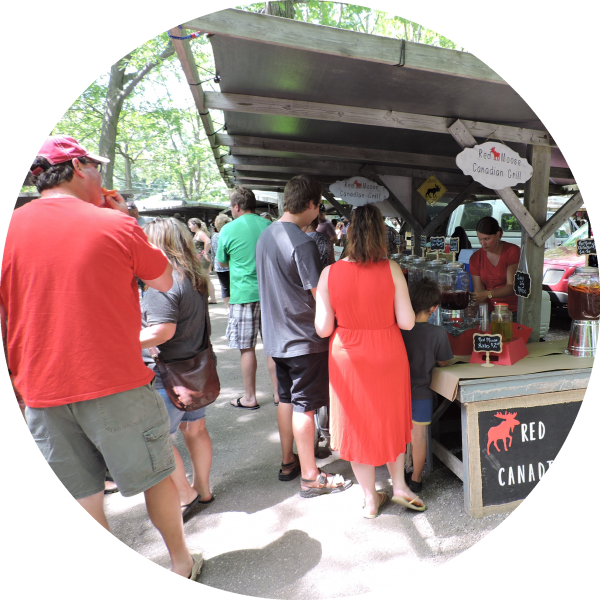 The Market
Different Finds Every Sunday!
This Market is an eclectic blend of vendors that you will not find anywhere else. You can shop unique hand crafted items sold by the maker herself, and farm fresh produce sold by a local farmer. Even the vintage, retro and antiques are sold by pickers and collectors that can share a story about each vintage piece.
The inventory at the Market changes constantly. You never know what you're going to find—and that's the fun of it. With the right mindset, very few people leave this huge market without something to call their own.
Food and beverage vendors make this market especially fun to experience so make sure you come hungry no matter what time of the day it is. Fresh roasted coffee and a hot breakfast are ready when the Market opens at 9am every Sunday, starting May 7, 2023 until Thanksgiving, October 8, 2023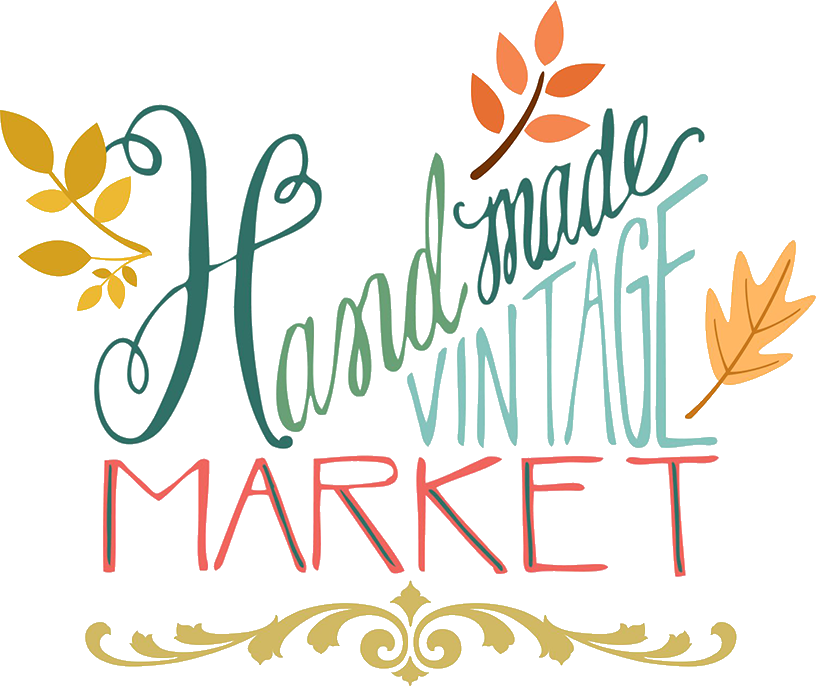 Unique, Handcrafted & Artisan Vendors
Meet the Makers!
We have an ever-changing collection of talented artisan vendors that sell their goods at the Market. A wonderful selection of unique jewelry, home decor, and all natural body products. Our live edge furniture builder can custom build that perfect table for your home or cottage.  The henna artist can add a design to your summer style. Buying from artisan vendors is a wonderful way to support your community by shopping local.
If you value handmade items you should come frequently. Please keep in mind the Market is not a shopping mall, our vendors come and go depending on their supply of handmade goods. If you like it, you should buy it!
Open 9am-4pm Sundays ONLY.  Starting the first Sunday in May 7 until Thanksgiving Oct 8, 2023.
Shop local!
Looking For That Perfect Vintage Piece?
You've Come to the Right Place
Whether you are looking for a rustic vintage piece that you can upcycle into unique home décor or a retro comic to complete your collection, you can find your treasure here every Sunday, 9am-4pm starting the first Sunday in May until Thanksgiving
Pickers buy constantly and bring their new finds to the Flea Market.  Browse through our ever-changing vendors and their inventory. Don't pass up that deal, it could be gone forever.
For a bargain hunter's paradise, we hold an annual Yard Sale Day twice per year. See our event listing for more information.
Haggle and bargain your way to happiness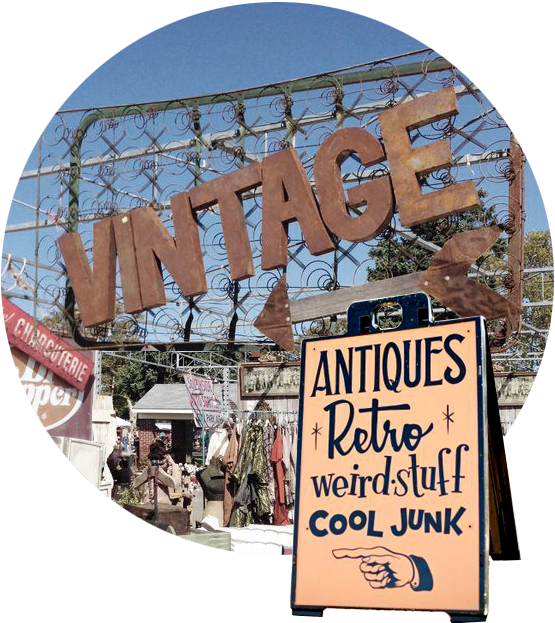 Farmers' Market
Local farm fresh produce
Farm to table is way to go during the summer months.
The Market has a variety of local farmers and artisans. Baked goods, honey, preserves, dried meats and lots of fruits and vegetables that are available May through October.
Dried sausage, smoked meats and pepperettes are a must!

Sample the extra HOT if you dare!

Fresh baked goods such as butter tarts, made-to-order mini donuts, strudel, cookies, pies and more.
Local honey , maple syrup, homemade preserves, tasty jellies and more to explore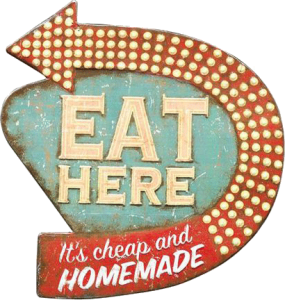 Come Hungry
A surpise at every table, searching is half the fun.
We Have Entertainment Too!
Live Entertainment Every Sunday.
Local acoustic musician Brian Dale plays every Sunday 12-4pm, located at Tuck's Gas Bar. This is an indoor and outdoor licensed area where you can enjoy an ice cold beer, cooler or a glass of wine while you relax in the shade.
Make sure to say hi to Gerda, Grand Bends best bartender!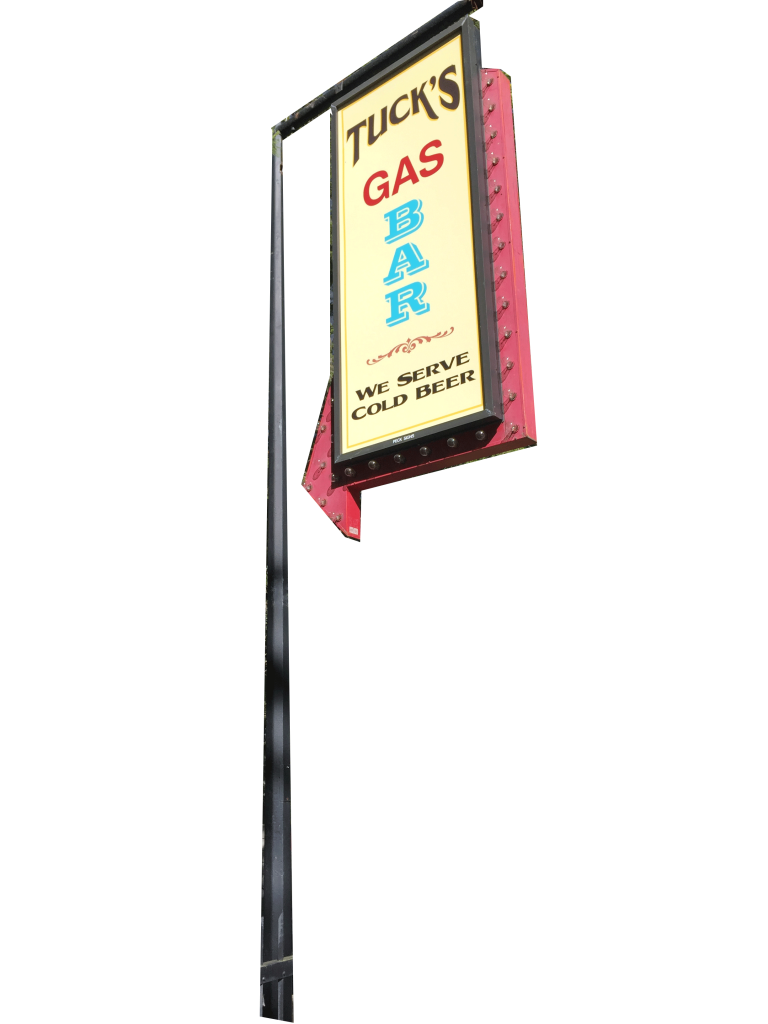 "There is something unique and fun for everyone here. See something new every time "
"Great for a lazy walk. They got everything your little heart desires. Just think of it like a giant garage sale. All types of food."
A little bit of this and a lot of that. . We always stop here when we are camping at the pinery. Always lots of cool things to see and pick up as Christmas gifts. Lots of food venders too